Lewis Retires, Reflects on Career as English Teacher
After almost half a century teaching English, lifelong educator Arlene Lewis is retiring at the end of this academic year.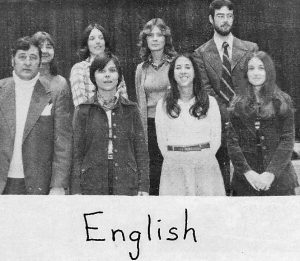 Lewis earned a master's degree in English Education and a Specialist's degree in Education from Rutgers University. After completing her studies, she worked as an English teacher for 45 years, periodically switching between junior high, high school, and community college.
Having aspired to work as a teacher since elementary school, Lewis was elated to have achieved her dream career and would eagerly discuss it whenever possible. "If I could fit my profession into the conversation, I would!" Lewis said.
She considers attending the Excellence in Education banquet, an exclusive celebration of students in the top 5% of their class, a highlight of her career.
"I felt very honored," Lewis explained. "I have also enjoyed receiving emails from students who have updated me on their lives after LCHS. It is always rewarding to think that I may have made a difference in someone's life."
Lewis is perhaps best known throughout LCHS for teaching AP English Language and Composition, but her abilities as a teacher extend beyond that. "I really like teaching any kind of composition course, but I also enjoyed working with the freshmen when I taught English 9. It is exciting to see students when they are just starting their academic careers."
Outside of the English classroom, Lewis sponsored both the Signet and Anorak clubs. Signet is an extension of LCPS's gifted program that participates in community service, and Anorak is a club for students interested in video games and anime. "They have both been fun clubs to sponsor," she said. "Both were pretty big at one point."
Lewis was also involved with High School 101, an orientation for rising freshman at LCHS, and Odyssey of the Mind, a program where students collaborate to creatively solve intellectual challenges.
She plans to take advantage of her free time by traveling both domestically and internationally. This upcoming summer, she intends to hike in Sedona, Arizona, and vacation in Rehoboth, Delaware. She enjoys traveling internationally and next year she plans to attend a wedding in Wales and hike in Scotland and Northern Ireland.
Despite Lewis's cosmopolitan aspirations, she "will also be volunteering at LCHS" and "would be happy to help students with their application essays."
Although she is undoubtedly experienced in academics, Lewis admits to being uncomfortable with this year's reliance on technology, describing her teaching style as low-tech. Still, she praises the assistance and fortitude of her students in handling these novel challenges. "[They] have been both kind and patient. They still let me know that I am not presenting."
"Teaching is so much more than the content," Lewis said. "The joy has been in getting to know students and watching them grow in so many ways. It seems cliché to say that teaching is rewarding, but it is so true. I have been lucky to be in a profession that I love for so many years."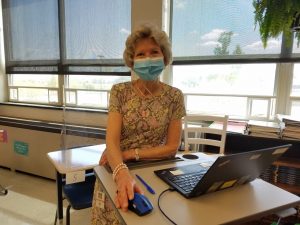 About the Contributor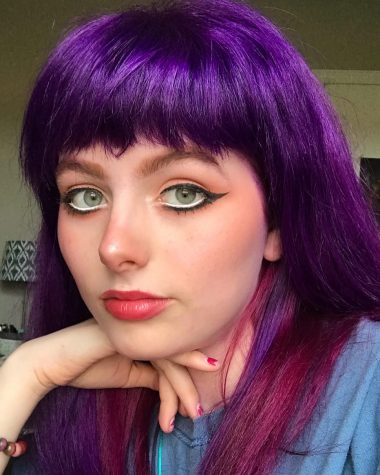 Summer Orledge, staff writer
Summer Orledge is a senior at LCHS who spends her spare time procrastinating, writing speculative fiction, creating visual art, and cuddling with her...