Carr signs book contract
Karen Carr is publishing a book called "Allegheny Front" on July 6.
Carr has been writing her whole life but started taking it seriously not so long ago. She didn't plan on creating a novel, but the idea seemed to take on a life of its own.
"I was intrigued by the idea of, how well could you really get to know somebody if you knew they were hiding their identity?," Carr said. Her question turned into is a contemporary romance where two people fall in love while one is trying to hide their true identity.
According to Carr, it was a six-year process of writing this book and finally getting it to the stage to publish, and one of the most challenging parts about being a writer is finding time.
"Between being a full-time teacher and a full-time mom, time is a precious commodity," Carr said.
"From when I started to the date of publication, it will be a little over six years," said Carr. For the math teacher, it was a learn-as-you-go situation as she navigated through writing, editing, rewriting, and publishing. It took four years to polish the piece until it was ready to query publishers. Finding a publisher took an additional six months.
As for her interest in writing and her choice to teach math, Carr says she could have taught English instead.
"I actually scored higher in English on my ACT then I did in math, however in late 1990s I was told I would have a much easier time finding a job teaching math," said Carr, who credits her math background with helping her grammar in English.
"Diagramming sentences is a lot like doing mathematical proofs, so it made the grammatical part of writing very easy for me," said Carr.
Some advice she gives to people that might want to publish a book: don't ever fear writing a book because it is something she did and wasted time. "Don't let fear stand in your way," Carr said. "I wasted a good year just sitting on the project thinking it would never be good enough."
About the Contributor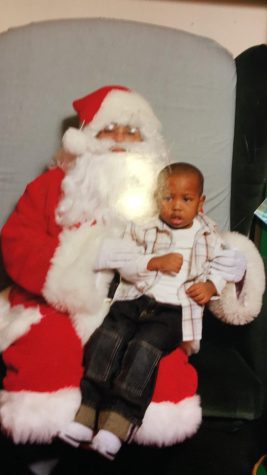 Jevonte Herron, staff writer
Jevonte Herron, Reporter
Jevonte grew up in Chicago, Illinois. He loves to play basketball and also loves to learn more about people, which makes interviewing...