Despite success, Captains basketball falls short in the region championship
Loudoun County boys basketball had another successful season even with the challenges of the pandemic, such as a shortened season and no fans allowed at games. The Captains didn't let that bother them, taking the season all the way to the regional finals.
The team finished 15-3 and were ranked as high as number 1 in the state for Division 4. "We had a great year," head coach Mark Alexander said. "They really bonded and established some great relationships. We played 18 games which is a lot more than some schools got to play. We are very fortunate. We are thankful to have the opportunity to play."
The Captains' successful season follows last year's nearly undefeated season of 15-2.
"This team was as competitive and disciplined as last year and both teams represented their school very well," Alexander said.
According to Alexander, COVID actually made the team push harder and helped show the team how much they really care about the game.
"The kids were extremely flexible and adapted to the COVID migration procedures very well," Alexander said. "Their ability to deal with the uncertainty and changes made them more successful. I would say the tough circumstances brought these guys together and actually helped us, it revealed the true character of the team and how much they cared about each other."
"We played very well in our last game, but Handley just outplayed us in the last minute of the game," said senior guard Caleb Rexroad. "We missed a couple critical shots which gave them the opportunity to hit the final shot and win the game.
Even though the Captains took a tough loss in the Region championship at Handley High School on a Tuesday evening, they still played their best.
"Handly played well," Alexander said. "It was a very competitive game that could have gone either way, we just ran out of time."
According to the Center on the team George Mwesigwa, one of the team's main strengths was defense.
"One of our strengths this year was definitely our defense and something that made us really good on defense was our communication," said Mwesigwa.
After they lost their first two games of the season the team made a few changes and went on a roll.
"This was an unselfish and very tough team, after an 0-2 start and a few changes, the guys ran off 15 straight wins," Alexander said. "You don't accomplish that unless you show character and toughness. Some guys really stepped up and accepted coaching and their roles, we called up some young guys that really stepped up and fulfilled vital roles for us as well, it was a total team effort this year."
About the Contributor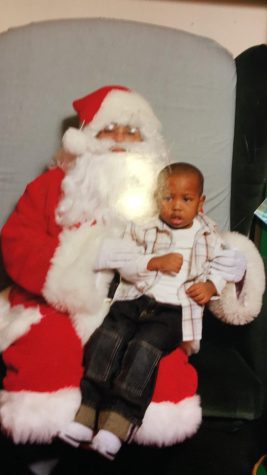 Jevonte Herron, staff writer
Jevonte Herron, Reporter
Jevonte grew up in Chicago, Illinois. He loves to play basketball and also loves to learn more about people, which makes interviewing...