Officer Josh Carter: meet County's new school resource officer
After spending time at Park View High School, Josh Carter says he feels confident about being the new school resource officer for the Captains.
"I was [school resource officer] at Parkview High School, so I've got some experience there," Carter said.
Carter says he feels confident with Loudoun County High School, especially since he is familiar with a few people already, noting that he knows history teacher Kevin Hale from church, and science teacher Crystal Wolfgang and athletic director Mike Petrella from Park View. Carter says he has gotten to know the school administration well, and several students from County live in his neighborhood.
Carter is looking forward to making new connections and coming back and actually being in a school building, making his life more normal again after a year changed by COVID.
"I'm definitely looking forward to everybody just getting back at school and having some type of normal," Carter said.
Carter is looking forward to making connections, and just getting to know people, especially because he loves to teach.
"I love to get into the classrooms and talk to students, either about law enforcement or life experience," Carter said.
Carter always wanted to be a police officer, but he was too scared to chase his dream until his wife helped boost his confidence.
"It's probably been one of the best decisions I've made career wise," Carter said. "It's my niche, it's my thing."
About the Contributor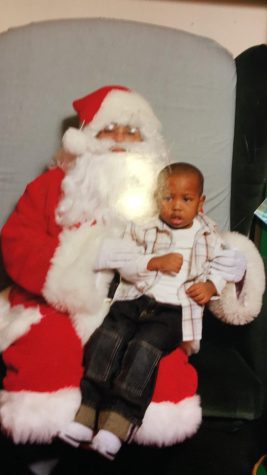 Jevonte Herron, staff writer
Jevonte Herron, Reporter
Jevonte grew up in Chicago, Illinois. He loves to play basketball and also loves to learn more about people, which makes interviewing...