Superintendent Eric Williams' Announces Resignation During COVID-19 Crisis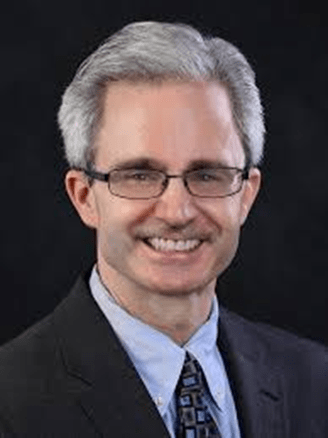 Many changes have occurred since the last school year, including Eric Williams' resignation from Loudoun County Public Schools while becoming superintendent of Clear Creek Public Schools. Williams officially left his position as superintendent of LCPS on January 6, and began at CCISD on January 18.
"He comes from a much larger school district that was fast growing and I understand CCPS is expecting to grow quickly as well," said Leslee King, School Board Representative for the Broad Run District. "Williams' background and accomplishments are well known, and he is well respected by his peers in Virginia and beyond."
Clear Creek is located in League City, Texas, which neighbors part of the Houston metropolitan area. The school district's policy is to publicize the future superintendent as the sole finalist and then when the school board members meet again, they announce the hiring.
"I found out the day before it was announced at the Clear Creek meeting," said King. "I can't speak for the board, but I was sorry to see him leave because I believe he did a tremendous amount of work moving our schools forward in a positive way with his push for student equity and against racism."
After this announcement, the details were posted on the Loudoun County Public Schools Facebook page. This caused online feuding between parents and LCPS advocates about Williams in the comment section.
School board members Atoosa Reaser and Beth Barts declined to comment for an interview about Williams; additionally, Brenda Sheridan, Denise Corbo, Harris Mahedavi, Ian Serotkin, John Beatty, and Jeff Morse did not respond to a request for an interview.
"If I could describe LCPS feelings about Williams' resignation in one word it would be varied," King said. "Some thought he was doing a good job and others thought he wasn't."
King mentioned that many parents became incensed with the COVID-19 shutdown, and that some parents felt that their children were not in school and are still expressing those feelings. She explained that the pandemic seems to bring out the worst in many people because the "ugly emails and phone calls are rampant and a few other parents posted negative comments on the CCPS website."
"What kind of 'leader' is out interviewing and going through the intense process of acquiring such a high level position with his current responsibilities in the middle of a crisis and pandemic?" said LCPS parent Layne Bradford on the LCPS public Facebook page. "Our kids are paying for your ineptness."
King reported that some other parents felt that he was keeping our students safe and they recognized that LCPS was far ahead of all other school communities in Virginia when the pandemic crisis began. "Dr. Williams is a man of courage as he shut down our schools early and that helped keep our COVID-19 numbers at the lowest in the Washington metropolitan area," King said.
Williams was among the first of the school districts in Virginia to implement that all K-12 students are equipped with Chromebooks and that hotspots for students needing better Internet connection are accessible across the county. Additionally, the LCPS Nutrition Team provided breakfast and lunches to students from day one of the COVID-19 lockdown. King mentioned that other school systems in the DMV were hacked, while LCPS were not which helped maintain normality in distance learning.
"Dr. Williams hired very well qualified people and presented a good vision; he set goals and actions that he strived to achieve and complete," King said. "Of course, things are not perfect, but the entire staff worked many hours to make things better everyday for our students."
After Williams' announcement of his resignation, LCPS immediately began looking for an Interim Superintendent, ultimately choosing Dr. Scott Ziegler, former senior staff member of LCPS. "Dr. Ziegler was the best for our school system with his cabinet knowledge and excellent background in teaching, administration and he showed innovation," King said..
This year introduced a series of changes for LCPS, however King is confident that the assets of the school system will help us through the pandemic. "We have excellent staff and teachers, and students who are adaptable; We will all get through this together," King said.
About the Contributor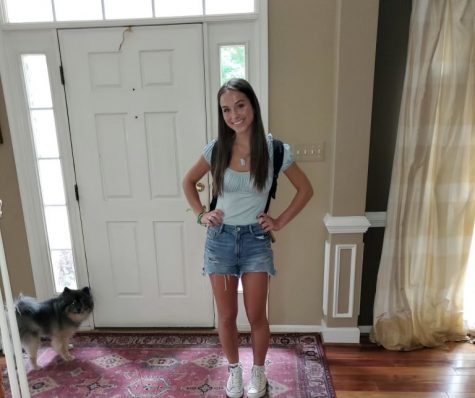 Michaela Scott, Editor in Chief
Michaela Scott is a twelfth grade student at Loudoun County High School, and is currently enrolled in her third year on the newspaper staff. This is her...