Captains claim Region 4c championship amidst pandemic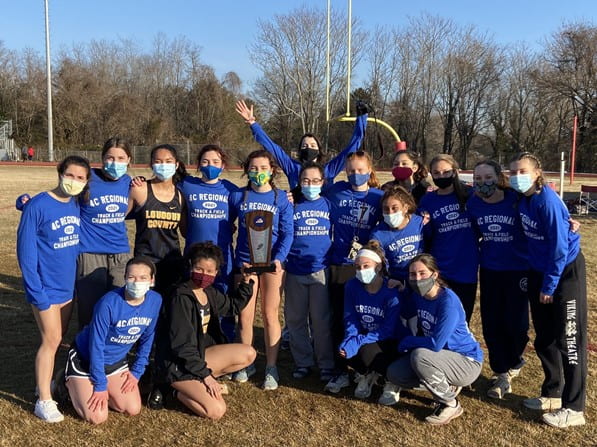 The Loudoun County indoor track team defeated seven high schools, Heritage, Fauquier, Dominion, Kettle Run, John Handley, Culpeper County, and Liberty, with a combined score of 97, to claim the Region 4c championship on February 9. Of those points, throwers and jumpers earned 20, sprinters earned 37, and distance runners earned 40 to claim the Region 4c championship this past Tuesday. The girls also competed hard and earned district runner up on February 9.
"This was a really complete team," head coach Courtney Campbell said. "Some years you are good in one area but this year we had point scores in all the events."
Riding on their undefeated District competition record, the Captains were just glad to have the season come together, seeing how there were many outside forces such as a worldwide pandemic acting against their season.
"It was great just being able to compete and have a season in all of this mess and then get to a championship on top of it was fantastic," Campbell said. "In addition to competing well yesterday, they are just a great group of kids and coaches, which made it even more worthwhile."
Even though this was a very rushed, unconventional season, the Captains pushed through despite not actually running any indoor meets. They pushed through straight to the end and came out with the region championship. The Captain's coach acknowledged just how hard the season was after their Region's win.
"The biggest challenge was just the messed up nature of the season," Campbell said. "Getting used to doing online COVID forms, temp checks, and kids competing in masks. The first few weeks took quite a lot of getting used to."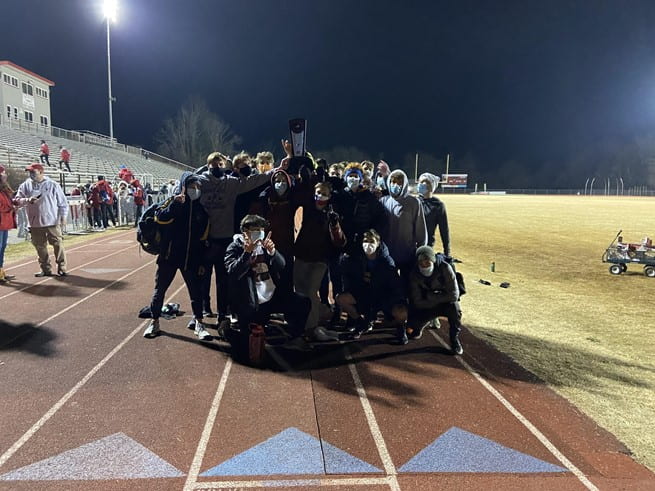 About the Contributor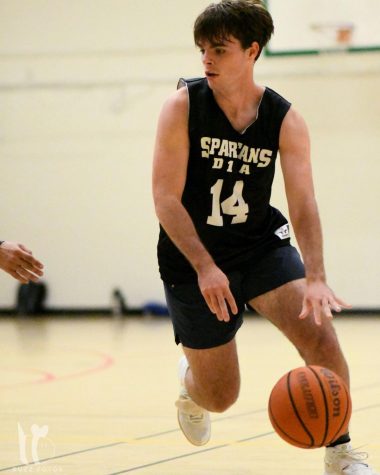 Casey Hughes
Casey Hughes, Sports Contributor
Casey Hughes is a senior, and this is his first year on newspaper staff. He wrote and published a few sports articles...