Ready, Set, Smile! Mother-daughter team combines running and photography passions to support athletes and body positivity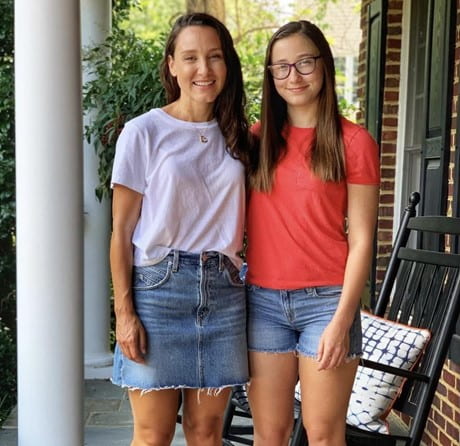 Dorothy Beal starts running down the trail. Her daughter, Chloe Beal, stands a few yards away, phone in hand, ready to snap a photo as she passes. Click! She takes a picture. Then – click! – she takes another, this time focusing on her mother's shoes. Thirty minutes and hundreds of photos later, they call it a day.
Chloe and her mother do these photo shoots every week, and they have been for years. They usually take around an hour, but Chloe fits a lot of photos into that short time. "She says that I should just keep on snapping, because that's how you get good ones," Chole said. "You can take thousands of photos but there only be ten good ones."
Chloe enjoys these sessions, but they aren't just for fun. In the 2010s, after a few years of working in sales and marketing, Dorothy founded the brands I Run This Body and I Have A Runner's Body. On her platforms, she shares her running journey, gives tips for runners, and promotes body positivity and self love.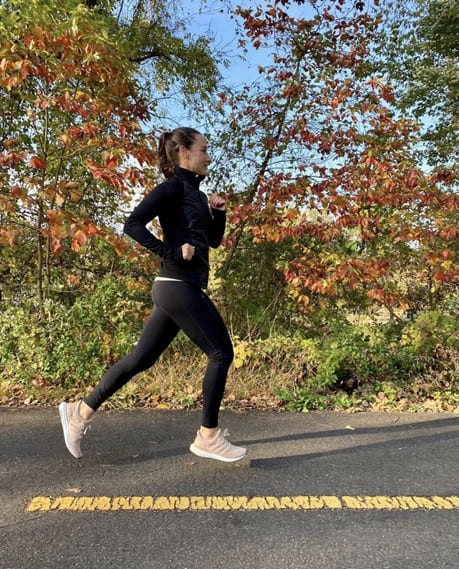 "She believes that runners come in all shapes and sizes and that if you run, you have a runner's body," Chloe said.
Where her mother has a passion for running, Chloe has a passion for art. Along with embroidery and watercolors, photography is one of her favorite mediums. She often finds inspiration on the internet and social media. When taking photos for her mother, there's often a loose plan, but it's also a bit spontaneous.
"She normally has an idea of what she wants, like maybe shoe pictures or clothing pictures," Chloe said. "The lighting outside determines the type of photos we take."
In the winter months, things can get a little more challenging. The window of good lighting gets narrower as the sun sets earlier, and the dropping temperatures can also be a nuisance. "When it's cold it can be hard to take good pictures because the cold makes it hard to feel my fingers," Chloe said.
Chloe has been taking her mother's pictures since she was in elementary school. "Probably as long as I can remember!" she said. "I was always there with her." Chloe and her mother often go for runs and bike rides together on the Washington & Old Dominion Trail, "which is in our backyard, almost."
The photos Chloe takes don't stop at her mother's blog and social media. Dorothy works with dozens of brands, including Speedo, Asics, Garmin, Lululemon, and Under Armour. She has also been sponsored by Zappos and Saucony. The brands she collaborates with usually reach out to her after coming across her social media pages or blog. Other times, someone recommends to the brand that they partner with Dorothy. Brands often send her clothes, shoes, and running gear, which she features in the photos she and Chloe take and promotes on her accounts.
These bigger brands sometimes use Chloe's photos of her mother spotlighting a product and share them on their accounts. For example, in an Instagram post in late October, Dorothy shared advice for dressing appropriately for winter runs. She included photos taken by Chloe only a few days earlier, wearing leggings and a jacket from Athleta. Less than a week later, Athleta shared one of the photos on their account in a post highlighting Dorothy's advice.
"It's always a wow moment for me," Chloe said of her photos being featured on prominent accounts, such as Athleta. "It always makes me feel very happy and appreciated, which is why I really love taking photos."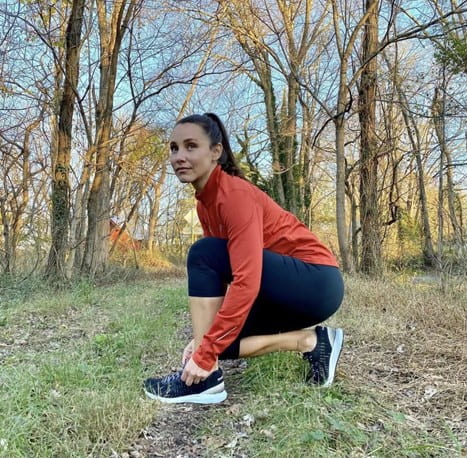 The quality of Chloe's photos comes simply from her talent and experience; she doesn't use any elaborate equipment or software. "I normally just use my phone," she said.
Chloe also doesn't edit or enhance her photos much. "I'm more of a small edit person, I like it looking more realistic," she said. "Some people like putting heavy filters, but I like keeping [the photo] more to its original self."
Taking Dorothy's photos allows Chloe to support her mother's brand and message while simultaneously partaking in a hobby and passion of hers. It also gives her and her mother an opportunity to spend time together.
"Taking photos with my mom has made us have a closer relationship with each other," Chloe said. "Whether we are laughing about a funny photo or trying to find where the best lighting is, it's always a new adventure."
About the Contributor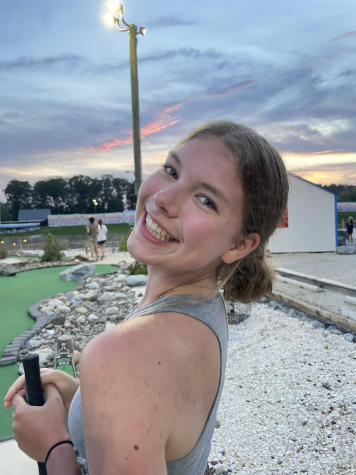 Evelyn Kuzminski, layout editor
Evelyn Kuzminski is a junior at Loudoun County High School. This is her second year serving as the layout editor and a staff writer for The County Chronicle....