Meet English teacher Jason Bryant: a new Captain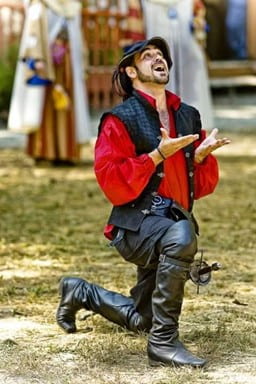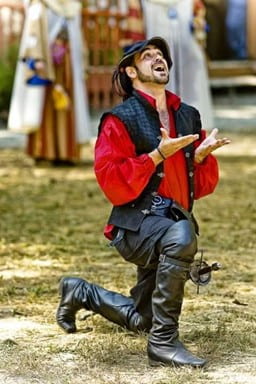 Jason Bryant, a new English teacher at LCHS, recently joined the County community, but his path to teaching is different than most.
Bryant grew up in Minnesota and was raised by his grandparents. Later on, he graduated from high school and went into college.
"I did my undergraduate work as the University of Wisconsin-Superior and my grad work at American College of Education," said Bryant. "I loved the freedom with time and the chances to become part of my campus community."
Bryant has worked as a LPCS teacher for 15 years. He taught at Riverside High School, Freedom High School, and Broad Run High School.
Bryant loves teaching, even though it wasn't his original plan of action.
"I actually went into my undergraduate coursework declared as a major in political science," said Bryant. "I wanted to either become a lawyer or a politician."
Many students today become teachers because they had one teacher or professor that inspired them to do so. Bryant was the exact opposite.
"I didn't really have a teacher as inspiration in my choosing to become a teacher," he said. "I have always wanted to serve and help people."
Though Bryant is now a teacher rather than a politician or a lawyer, he is able to sympathize with students who have a harder time, or even struggle through school.
"I had a tough time during my high school career personally and academically and I really identify with the struggles of young adults," said Bryant. "I therefore committed my life as a person and teacher to serve families and young adults, working to help them become better people and stronger academically."
Bryant taught for a number of years before he decided to take some time off. Bryant decided to become a professional actor.
"I was a stand-in and body double for Hollywood actor Billy Crudup during the film Thin Ice," said Bryant. "It was awesome being a part of building a movie."
Billy Crudup is an American actor and four-time Tony Award winner nominee. He's starred in movies such as "Almost Famous" and "Watchmen."
In addition to being a stand-in for a big time movie production, Bryant starred in a few theatrical productions.
"I also played the lead role in a very reputable, professional dinner theatre production, 'Over the River and Through the Woods', turning down a role in a play produced at The Ordway Theatre," said Bryant. "The role in this very funny play was very near to my heart, being raised by my grandparents."
Bryant also has an IMDb credit, which is when your name appears in the title's opening or ending credits.
"Achieving an IMDb credit in only a year's time of professional acting work was such a wonderful adventure," he said.
In addition to receiving an IMDb credit, he also attended an after party for a big hit movie.
"Another great experience was being a part of the release party for HBO's 'Black List, Volume 3,' working as talent for their release party in Minneapolis," he said. "I have many great memories of teaching and performing!"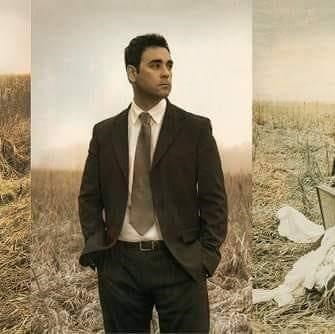 Through his acting, it gave Bryant more insight on how he wanted to teach.
"The arts allow me to contribute and convey the power of the story to my students," he said. "The students are an audience, and the arts have influenced me to seek creative ways to present my students with universal themes through stories that nudges them to come face-to-face with themselves and their own constructs about the world, people, and cultures."
Bryant has a passionate love for the arts, such as movies, music, and acting.
"The arts offer a wondrous way to leave the cares of the world behind and give an audience an experience, transporting them into lives, settings, and situations of others like and unlike themselves," said Bryant. "The arts reflect soul, and what a privilege and responsibility it is to share that with the world!"
Acting and the arts gave Bryant a unique experience that some can only dream of. In addition to acting, Bryant has had an affinity for a second unique career choice.
"I worked as a sword fighter and street actor for one season with the Maryland Renaissance Festival," he said.
When in class learning about "Beowulf" or "Sir Gawain and the Green Knight", his previous knowledge of sword fighting or wearing heavy chainmail armor helps students understand the difficult writings of the ancient texts.
In addition to being a teacher, actor, and sword fighter, Bryant is also a father. His son is a junior in high school.
"He is about ready to embark on his own life journey," said Bryant. "He represents the best of me, and I am proud to be his dad."
Bryant's students all appreciate their new teacher.
"I think Mr. Bryant is an amazing teacher," said Sydney Howard, a sophomore in his honor's English class. "He's very welcoming to all students. Every day he greats each student as they come in and just talks to us, making it all fun."
Sophomore Donovan Claybrooks agrees.
"Mr. Bryant is an interesting teacher with a lot of personality," Claybrooks said. "His lectures are very informative."
In return, Bryant cares a great deal about his students.
"I am always going to put them first," said Bryant. "I will be flexible with deadlines, be available for extra help, and provide opportunities for them such as retakes."
Though he's willing to give students any help they need, he also expects students to show an equal amount of effort in return.
"However, teaching and learning, if truly an organic process, requires both the student and the teacher to be successful," he said. "It simply cannot be effective unless students are willing to meet me halfway in the teaching and learning process."
Like many teachers, the only thing he wants is for his students to succeed.
"My goal is to provide students a place to feel supported, cared for, and understood," he said. "I want their English class to be an experience where they feel comfortable to take risks and engage in every lesson."
Like everyone else, Bryant has been challenged during the 2020 school year. Due to the COVID-19, he had to figure out how to best help his students sover distance learning.
"This year has been a challenge given distance learning," said Bryant. "But as a new teacher at County, I have had to learn the school culture and my fellow colleagues from afar and without meeting students and staff in person!"
In addition, Bryant talks about how distance learning has proved difficult.
"Distance learning feels very impersonal," said Bryant. "But my goal is to keep things simple, focus on what is best for my students, and work hard to make English class engaging, fun, and challenging!"
Outside of teaching, Bryant enjoys watching sports, meditating, and video gaming.
"I am also a Superman fan," said Bryant. "Even my license plate on my car is Superman themed!"
In addition to being a Superman fan, he's also a huge fan of the band "Queen".
In the future, Bryant hopes to become more involved with Loudoun County and all the things the school has to offer.
"I am not part of any clubs or activities yet," said Bryant. "But I hope to one day sponsor clubs and possibly coach for LCH."
Though Bryant doesn't sponsor any clubs at the moment, he gave a generous donation to the LCHS UNICEF Club during their Baskets Battling COVID-19 fundraiser. He's already an active member of the County community regardless that this is his first year at the school.
"This will be my twentieth year as an educator," said Bryant. "I am proud to be a Captain!"
About the Contributor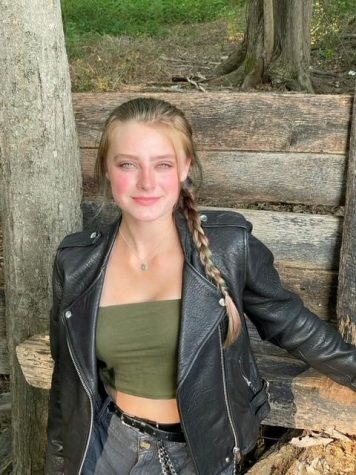 Olivia DeWan, editor-in-chief
Olivia DeWan is a senior, and this is her third year in Newspaper. She loves writing about musicians, sports, and influential students. She will be attending...