Decades in the Making: A History of the Loudoun County Raiders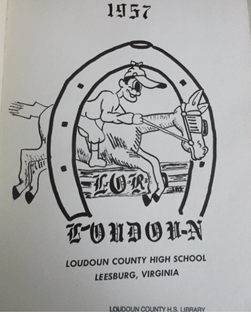 As the Loudoun County School Board voted this summer to change the school's mascot, many students and community members remained unaware of the controversy which surrounded the original mascot.
The oldest school in the county, LCHS looked to the Civil War when choosing its original mascot.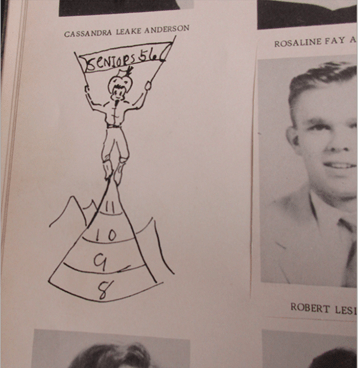 Colonel John S. Mosby was a Confederate leader during the Civil War. He was the leader of the 43rd battalion, a band of cavalry (and also artillery) known as Mosby's Raiders (or sometimes Mosby's Rangers or Guerillas). Mosby rode a blooded sorrel, who was the fastest horse in the army, according to the Dec 30, 1864 edition of the New York Herald.
Mosby's Raiders were well known for their quick strikes on Union forces and their impressive ability to evade capture. "All of Mosby's men have their regular boarding houses among the farmers," says the same article. This meant they could disperse quickly from a raid to their separate partisan homes and to be called back together later for the next plan.
Loudoun County High School opened its doors for the first time on September 14, 1954, as an all-white high school. As mascot, the students selected John Mosby's Raiders.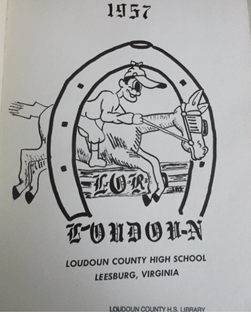 The Raider mascot went through many different renditions over the years, settling finally on a mounted raider carrying a flag. At first, he held the Confederate flag.
In the 1978-1979 school year, Gene Ashton chopped the confederate flags off the school sign on the front lawn after
Blue Oliver, his adopted black son and a senior at the school, was removed from the basketball team from an unfairly enforced attendance rule. After a sit-in on February 1, 1979, and much discussion at the school, a new flag was created and replaced the confederate flag held by a mounted Raider.
Earlier this year, County alumni A.J. Jelonek and Deirdre Dillon started a petition to change the mascot. Jelonek says in his blog about LCHS that "Today, I take a stand and say no longer. I do not want to celebrate and glorify the Raiders anymore. It is time for a new Loudoun County High School mascot. I call for this in honor of Gene Ashton and Blue Oliver."
The petition gained 2,372 supporters and the School Board decided unanimously to change the mascot.