SWIFTEST RUNNERS REVEAL THE VALUE OF CROSS COUNTRY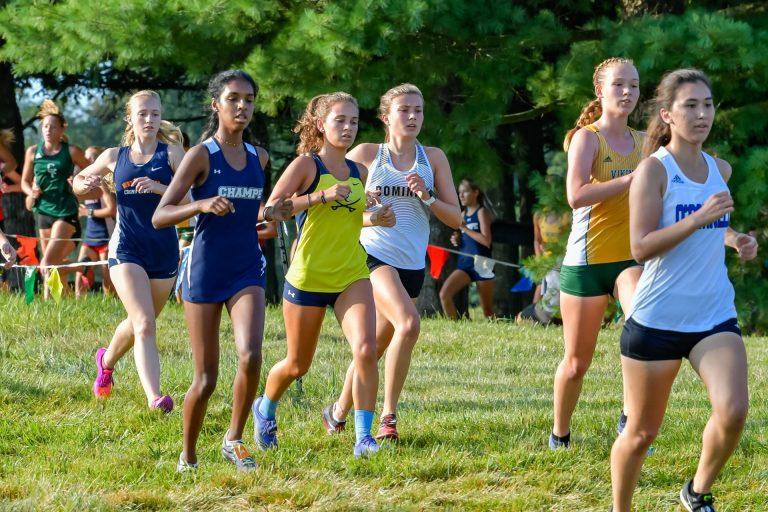 What makes running for miles in the sweltering heat on uneven terrain worth doing? It's a question many have pondered as they've watched struggling runners crawl past the finish line. For two of Loudoun County's fastest cross country runners, senior Suzie Dilorenzo and junior Sean Rombach, the answer is simple.
"Going into freshman year one of my friends was saying that her parents were making her do it," said Dilorenzo. She had no previous running experience and joined solely because she thought it would be fun to be a part of a team.
"It's rewarding, because you work really hard and get the results you want. It's all about being stronger than you think you are." Dilorenzo has done just that, participating in cross country all four years of high school and is now one of the fastest runners on the team.
For Dilorenzo, her most memorable race "would have to be Third Battle last year  because I broke 20 minutes, and the rest of my team got lifetime and season PRs." She ran this fast pace into this year as she got an impressive 5k time of 19:39.50 and took 14th place at the Loudoun County Championships.
"I started running in fourth grade and carried it through high school and I've kind of reignited my passion," said Rombach, who has participated in cross country all three years of high school. "I really like the team effort. You're all working to move up," Rombach stated. He gives a lot of credit to the team aspect of cross country for influencing him to run every year.
Rombach's most memorable race was also at the Third Battle Invitational where his strategy was "to stay in a fast pack and let them carry me through 1.5 miles faster than I had ever gone." He said it was also his most difficult race and that he pushed his "body to absolute exhaustion." In the end he collapsed across the finish line with a time of 17:00.6, a significant personal record for his sophomore cross country season.
"Earning a lifetime best and All-County" this year he placed 15th at the LCPS Championships with a time of 16:56.9. "We have high hopes and Coach Campbell knows he needs to push us," Rombach said. He is confident in himself and his team's ability to reach their goal of making it to states this year.
"We're all working for each other," Rombach said. "Each position matters for team scoring and this season we've lit a fire." Most people think of cross country as an individual sport but each person's time has an affect on their team's overall time. "I've met a lot of great people through it, a lot of lifetime friends, it's a good atmosphere," said Dilorenzo. For both of these star runners it's the people and the coaches that motivate them to work as hard as they do.
"I honestly think it was better for me. I met more people so I was more comfortable in high school," said Dilorenzo. Cross country has given both these runners the ability to form strong bonds and a real connection to the sport. "I'm considering running in college now because I want to work with a team for longer," said Rombach. There is no reluctance to run among these two, both are possibly looking to run in college, always wanting to have, as Dilorenzo said, "a family thing" to be apart of.