Athlete of the issue: Megan Bukala
Robert Wertz | Editor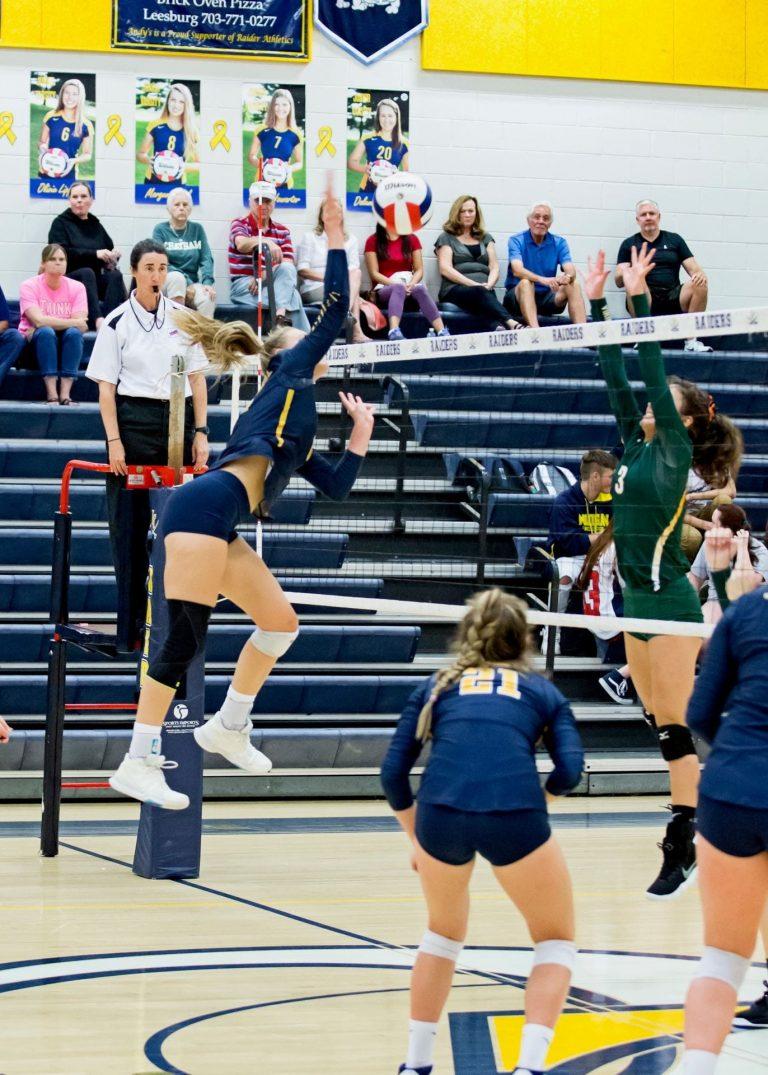 At season's close, another Varsity Volleyball alumni has committed to a D1 university. This year, Senior Megan Bukala committed to Loyola University in Baltimore, Maryland.
Bukala committed in February of 2018 and plans to study biology starting in the 2019 school year. "I liked the school because I fell in love with the campus, the coaches and players are so welcoming and the standard of academics is at a very high level," Bukala said.
Bukala was a four-year member of the Raider Volleyball team, a three-year Varsity member, and has also helped the team win three state titles in a row.
Bukala started playing volleyball eight years ago, when she was in fourth grade, because both her parents and brother had played before. She became interested through her family telling her about the game and watching her brother's games.
Bukala started with her team in elementary and middle school. During freshman year, she made it on the JV team, and later moved up to Varsity as an outside hitter her sophomore year. "My favorite part of volleyball is the high intensity matches and getting to hit people in the face," Bukala said.
This year, Bukala was named Virginia Volleyball State Player of the Year, which she says is "my biggest accomplishment as an athlete." Bukala had also made the VHSL 4A 1st Team All-State Roster for two years in a row.
Ashley Rubino, also a member of the Varsity volleyball team, said Bukala "is one of the hardest working teammates I've ever had. She never stops pushing herself to become a better player, and her drive is contagious."
Bukala continues to excel in her sport, as she looks forward to her next four years of playing college volleyball.