Record-breaking swimmer Lexi Vanderloo commits to Cornell University
Senior swimmer Lexi Vanderloo has been preparing and working towards swimming in college throughout her high school career. Now, the record-breaking senior has committed to Cornell University and credits her time at County for her success.
"Swimming on my high school team has helped me become a great leader," Vanderloo said. "When I was an underclassman, I learned so much from the upperclassmen on how to lead and encourage everyone on the team at every meet and practice. Being captain this last year has been a great experience, and I hope my impact on the younger swimmers helps them become leaders in the future."
Vanderloo credits the coaches at Loudoun County for helping her through the process of becoming a high level swimmer and allowed her to earn a scholarship.
"Coach Jessica Mack of Nation's Capital Swim Club has been my coach since middle school and she has really helped me take swimming to the next level," Vanderloo said.
"She is always engaged on the pool deck and during every practice, whether it is reading out times or giving me technique  on my strokes," Vanderloo said. "She also introduced me to Open Water swimming, which is now one of my favorite things, and she helped me qualify and swim at Open Water Nationals."
Apart from swimming for theCaptains throughout high school, Vanderlooalso swam for the Nation's Capital Swim Club. This experience has taught her important life lessons that will help her succeed in swimming and in life.
"Nation's Capital Swim Club has helped me prepare to swim in college because it has taught me a lot about hard work and having a strong work ethic to achieve my goals," Vanderloo said.
Although Vanderloo's work ethic has gotten her to where she is today, the coaches around her have helped her along this journey improving her skills, work ethic, and leadership.
"My coaches have helped me become a better swimmer by always holding me accountable in practice, reminding me of my goals, and encouraging me during hard practices," Vanderloo said.
Throughout all of this hard work and dedication in and out of the pool Vanderloo has received offers from Cornell University, California Institute of Technology, William and Mary, Carnegie Mellon University, and Washington University in St Louis. In the end Vanderloo chose to continue her academic and athletic career at Cornell University.
"I chose Cornell because of the amazing combination of Ivy League academics and athletics," Vanderloo said. "Cornell also has an amazing business school that I am excited to be a part of. The other reasons are it is an Ivy League institution, I could swim D1, I really like the location and campus (plus it is close to a lot of family), the business school is super small and tight knit, and there is an ROTC program right on campus. All of these factors sealed the deal on my decision."
About the Contributors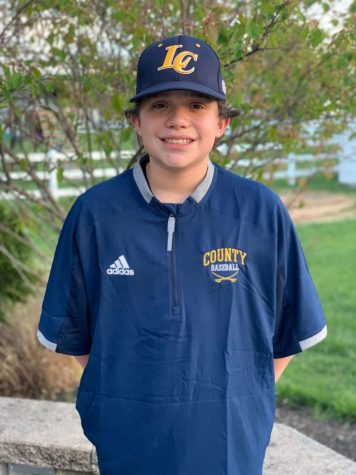 Matt Starchville, staff writer
Matt Starchville is writer for the County Chronicle and also writes for LoCo Sports. He likes to play baseball and play video games in his free time....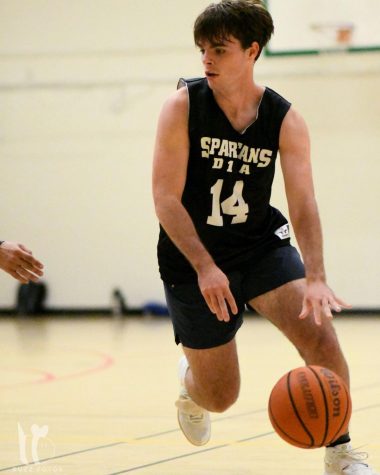 Casey Hughes
Casey Hughes, Sports Contributor
Casey Hughes is a senior, and this is his first year on newspaper staff. He wrote and published a few sports articles...