An Inside look at Gavin Pitts' journey to his commitment to Virginia Tech University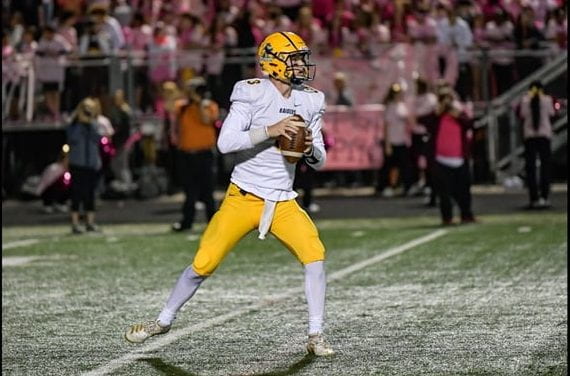 On January 23, starting quarterback Gavin Pitts committed to Virginia Tech University. He has played football all his life. It was only a matter of time before he was recognized for his hard work and dedication.
"I started playing football when I was four years old and have played ever since," Pitts said.
In addition to football, Pitts plays baseball for the Captains.
"I have just always been a multisport athlete but have always loved football," Pitts said.
Pitts didn't always go to Loudoun County High School. He previously went to Woodgrove and transferred to County going into his junior year. This was a big change not only for school but from a football aspect.
"It was difficult at first because as a quarterback I had to earn the respect and trust of my teammates and coaches," Pitts said. "I made it a challenge for myself and it only made me a better player. It also made me realize that I would be able to step up in those situations."
The biggest challenge that Pitts faced or any football player for that matter moving to a new school was the process of learning the new offense and the play style of the coaches.
"At Woodgrove I was more of a running quarterback, which didn't fit my play style," Pitts said.
Pitts had had the opportunity to accomplish something that not many high school athletes can say they have done, navigating the college recruitment process during a pandemic.
"It was a very different experience than a lot of other students," Pitts said. "I think I'm speaking for the whole 2021 class when I say that this process was not exactly easy. When everything shut down last March was right when a lot of colleges had camps and visits, but all of those events got cancelled which limited exposure."
The biggest problem with everything getting shut down is the exposure aspect. It's difficult when recruiters only know athletes through videos or highlight reels.
"It was difficult to find interest at first because the coaches at the universities couldn't see couldn't see the aspects that count," Pitts said. "The biggest thing that helped me get recruited was putting myself on social media and allowing coaches to see my film of me throwing to my teammates Tariq Sims and Jimmy Kibble."
With those techniques the offers for Pitts started to come in.
"My first offer was from Catholic University which is a division three school in Washington D.C.," Pitts said. "My other offers were from Dickinson College, Colby College, Valparaiso University, and I was talking to William and Mary a little."
Pitts has a really good relationship with the Virginia Tech coaches, which influenced his decision.
Not only has Pitts had to deal with COVID protocols during his college recruitment process but has also had to deal with it during practices leading up to their upcoming high school season.
"For me specifically, I think the hardest part is not being able to be close to my teammates," Pitts said. "They are enforcing the rule of staying six feet away from anyone which has made it hard to run a practice normally. I'm not able to get the kind of connection with my teammates that I would have liked."
About the Contributor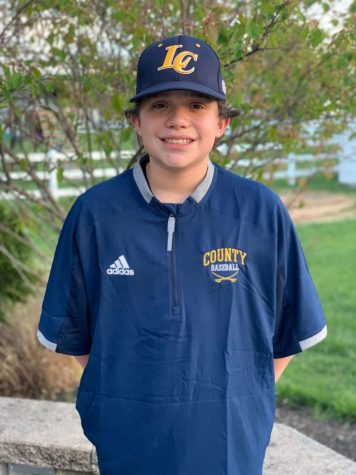 Matt Starchville, staff writer
Matt Starchville is writer for the County Chronicle and also writes for LoCo Sports. He likes to play baseball and play video games in his free time....